EV battery
Sealing, bonding and thermal management solutions for EV and HV battery manufacturing.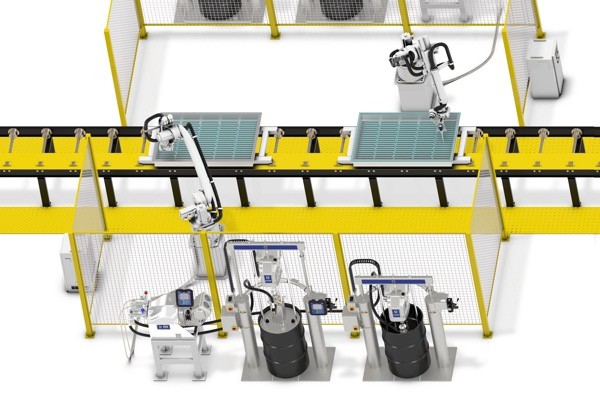 Optimal Performance with Maximum Safety
Sealing, bonding and thermal management are key applications in providing optimal performance and maximum safety to electric vehicle (EV) and hybrid vehicle (HV) batteries. Whether you use prismatic, pouch, or cylindrical cell types in your module or pack assembly, Graco has one and two-component dispensing equipment that is long-lasting, accurate and can handle a wide range of materials, including highly abrasive gap filler materials (TIM).
Strong Bond with E-Mobility
Market Experience
Graco is a renowned name in sealants and adhesive equipment. With years of experience in the automotive and battery markets, we provide our customers with tailor-made solutions and support for sealing, bonding and thermal management in cell, module and pack assembly.
Quality Components
To guarantee supply of a superior quality of equipment to a market that is constantly evolving, like the battery market, Graco prioritises the investment of human and financial resources in research and development. This results in long-lasting solutions with unmatched results.
Global support
With facilities worldwide and partners in over 100 countries, Graco provides global support & training for your company. Together we help you select the solution that fits your unique requirements with local in-person support after installation.
Download the brochure
---
Bonding & sealing solutions for EV battery assembly
Learn more about Graco's bonding & sealing solutions for electric vehicle battery assembly.
Have Questions? Let's Talk.
Call Support
E-mail Support
Contact an Expert
We'll help you choose the right product for your use.